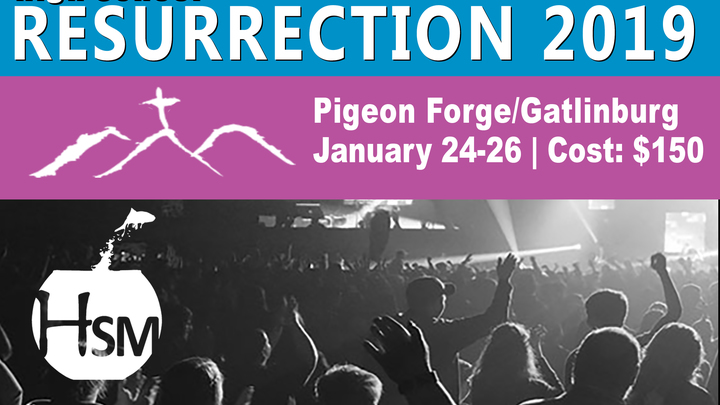 High School Resurrection 2020
January 24-26, 2020
$0 - 150
Dates & Times
Jan 24-26, 2020

5:00pm - 4:00pm
Attendee Types
Standard

$150

Adult Volunteer

Free
About High School Resurrection 2020
Resurrection is an awesome annual event of worship and spiritual growth for youth and youth mentors. Each year over 12,000 come together in Pigeon Forge, TN, to celebrate the God of The Resurrection. Through inspirational words and music led by nationally-known speakers and musicians, young people encounter the Lord in new and deeper ways.
Speaker - Reggie Dabbs
Reggie has been one of the most sought after speakers in the world for the past 20 years. From the largest of stadiums to the smallest of schools, Reggie shares his amazing story with millions of people each year. His new book, "Just Keep Breathing" (Thomas Nelson), was released in January 2016.
Worship - Elias Dummer
Formerly of the band The City Harmonic (long-time friends of Resurrection), Elias Dummer is now the Director of Worship at The Village, a church he helped co-plant in Brentwood, TN. His debut solo album, titled "The Work Vol. 1," was released February 2019.